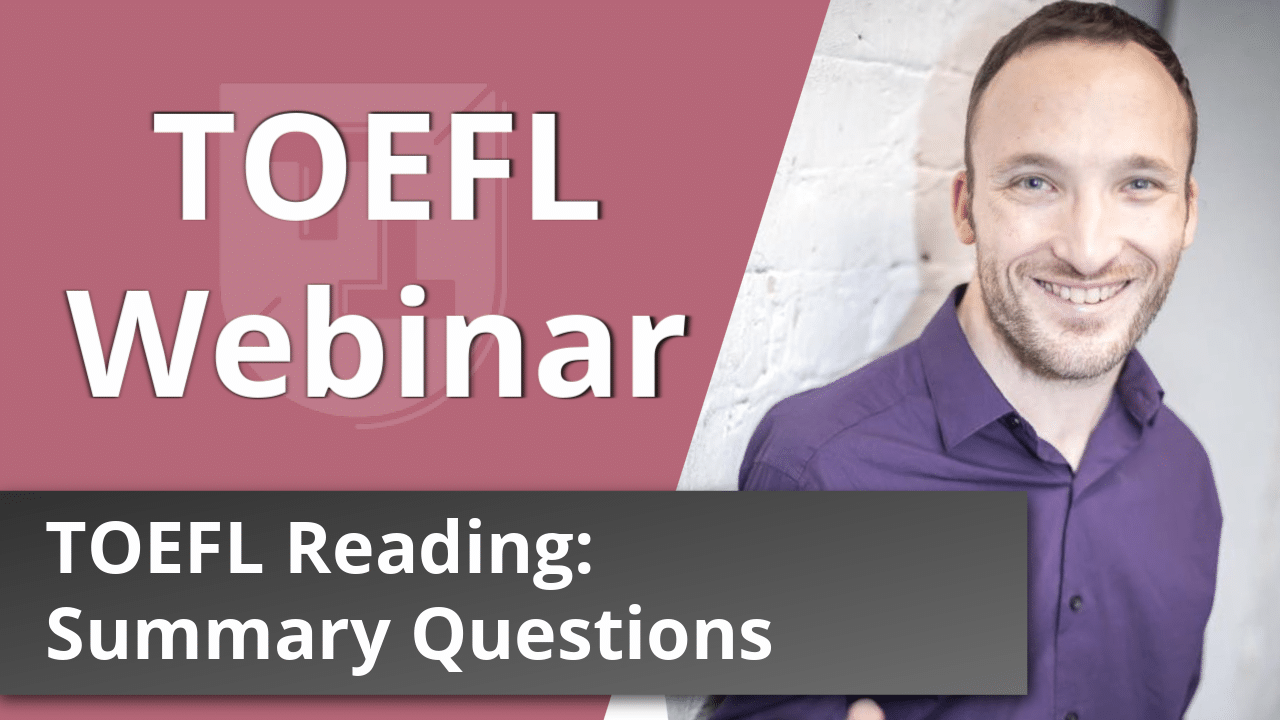 TOEFL Reading 24+ Webinar: Answering the Summary Question
In this free TOEFL Reading class, you will learn how to improve your TOEFL Reading score using some of our methods. We will begin with a basic overview of the reading section and some of the most common mistakes that people make. There will also be a brief introduction to the ten questions types featured in the Reading section. The main focus of this class will be the Summary question. This question is worth two points and is commonly cited by students as being the most difficult. However, many students take the completely wrong approach to this question and make it much harder than it has to be. We go over the best way to identify the key phrases, eliminate wrong answer choices, and find the correct answers in a fraction of the time used in conventional methods. We will conclude with a question-and-answer session.
The class will take place on Sunday, August 22nd, at 4 PM EST (New York Time). It will last about an hour.